Real Sito di Carditello | CAMPANIA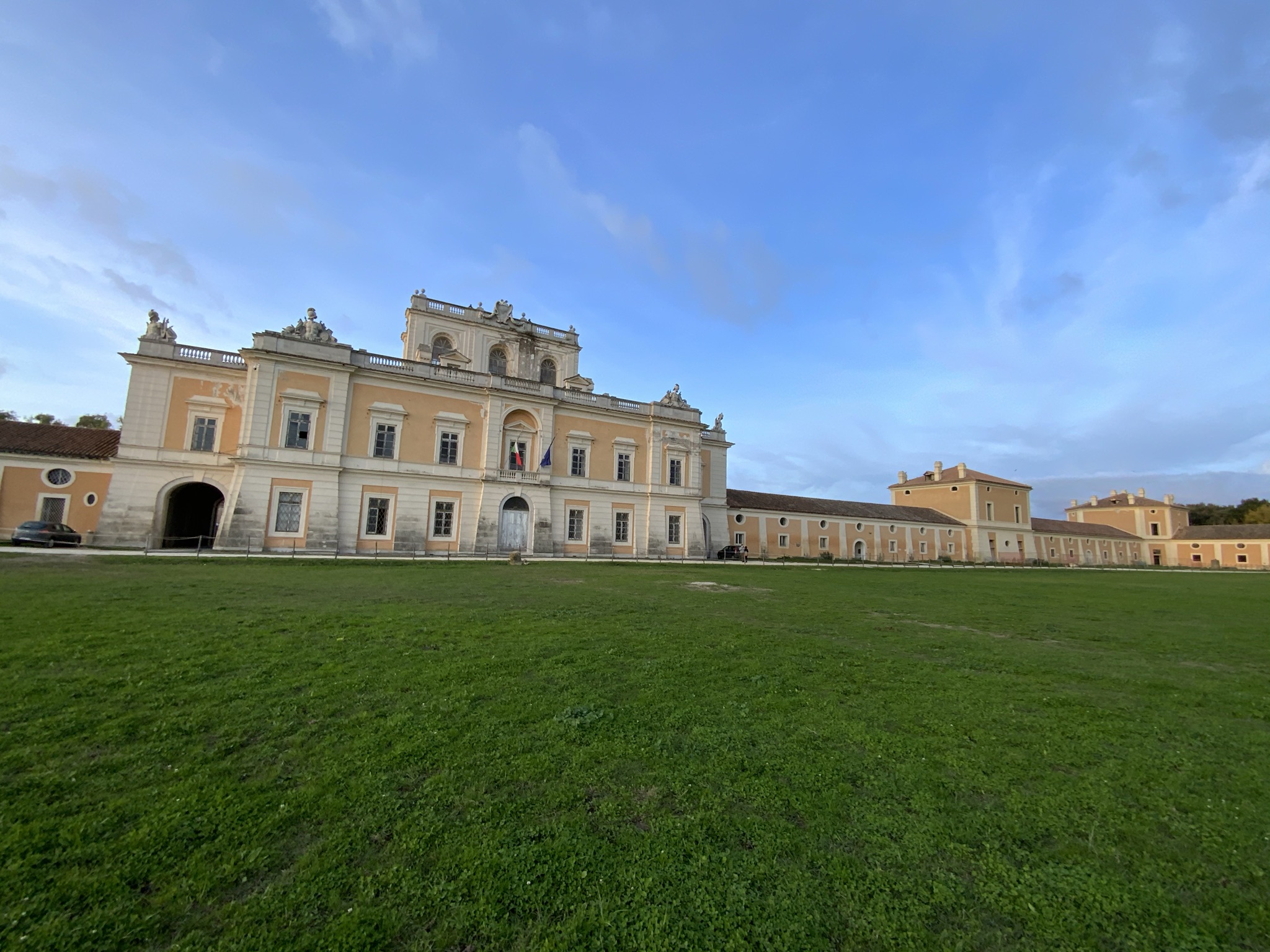 Origins, history and context
The Real Site of Carditello, also known as Reale tenuta di Carditello o Reggia di Carditello, was built in 1744 at the behest of Carlo di Borbone, who established there a horse farm.
It was further developed under Ferdinando IV, who, within the framework of his Enlightenment social and economic reform projects, added to the site a farm for wheat cultivation, cheese production and rearing of thoroughbred horses and cattle, provided with stables and farmers' houses.
For the design of this large complex in 1787, a collaborator of Luigi Vanvitelli, the architect Francesco Collecini, was commissioned. His project represents a significant work of neoclassical architecture, comprising a royal residence together with farming spaces.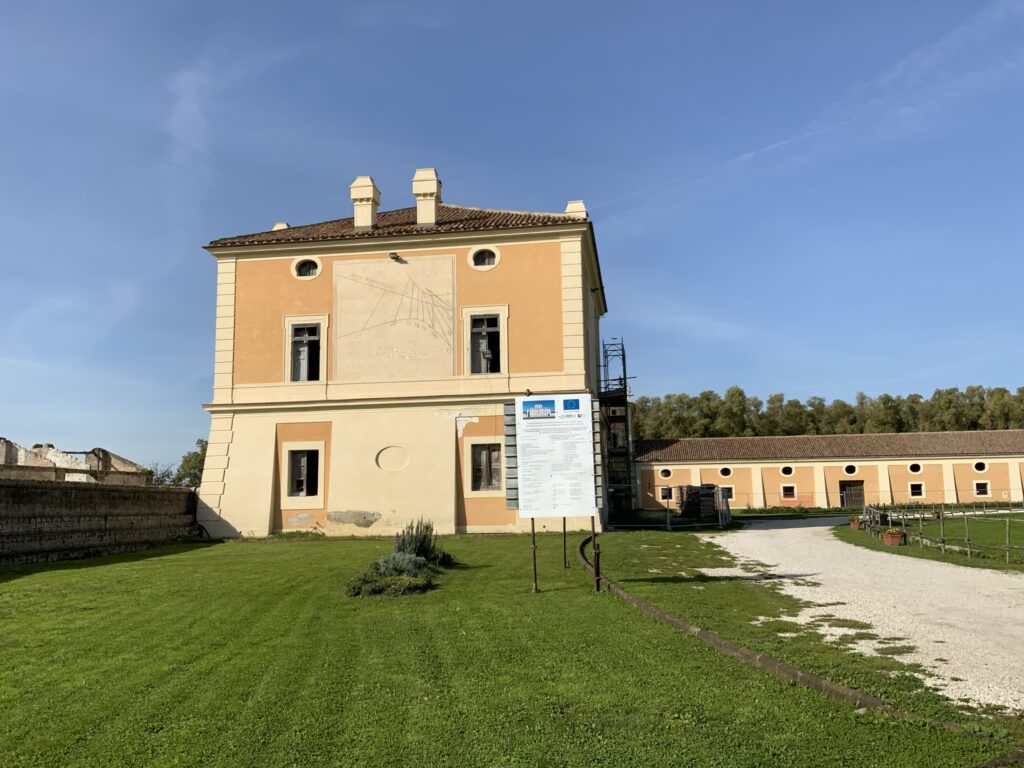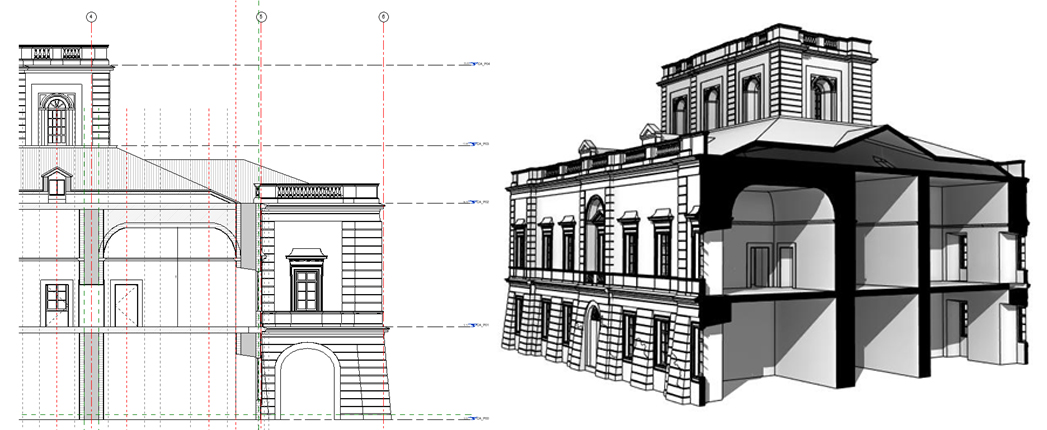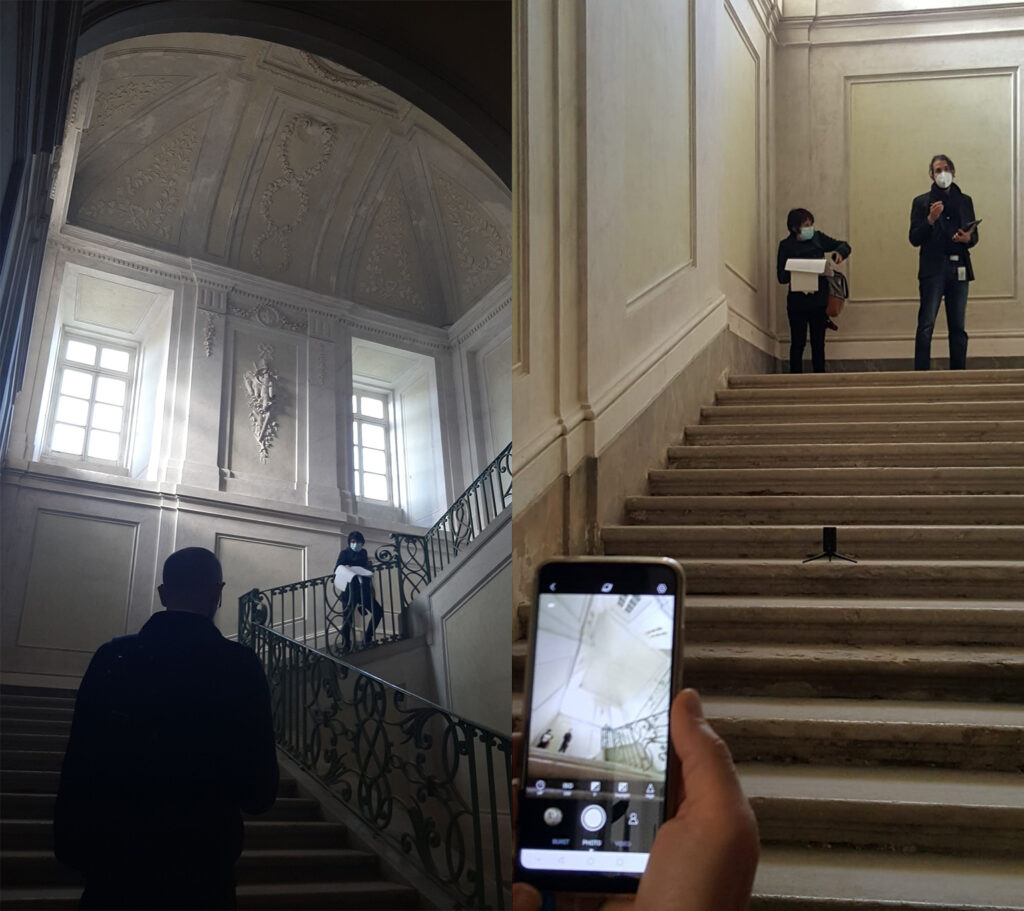 The solution adopted for the complex was that of a symmetrical double-T shape centred in the royal residence, crowned by a balustrade and a belvedere, from which the long, low wings of farming spaces depart. These spaces encompass eight tower buildings and twelve warehouses with a built area of about thirteen thousand square meters.
The area in front of the complex is a dirt track for horses, whose shape recalls Roman circuses, embellished with fountains, obelisks and a circular classical temple.
Inside the residence, two staircases branch off to the right and left sides, leading to the noble floor, decorated with works referring to hunting, a passion of the Bourbons.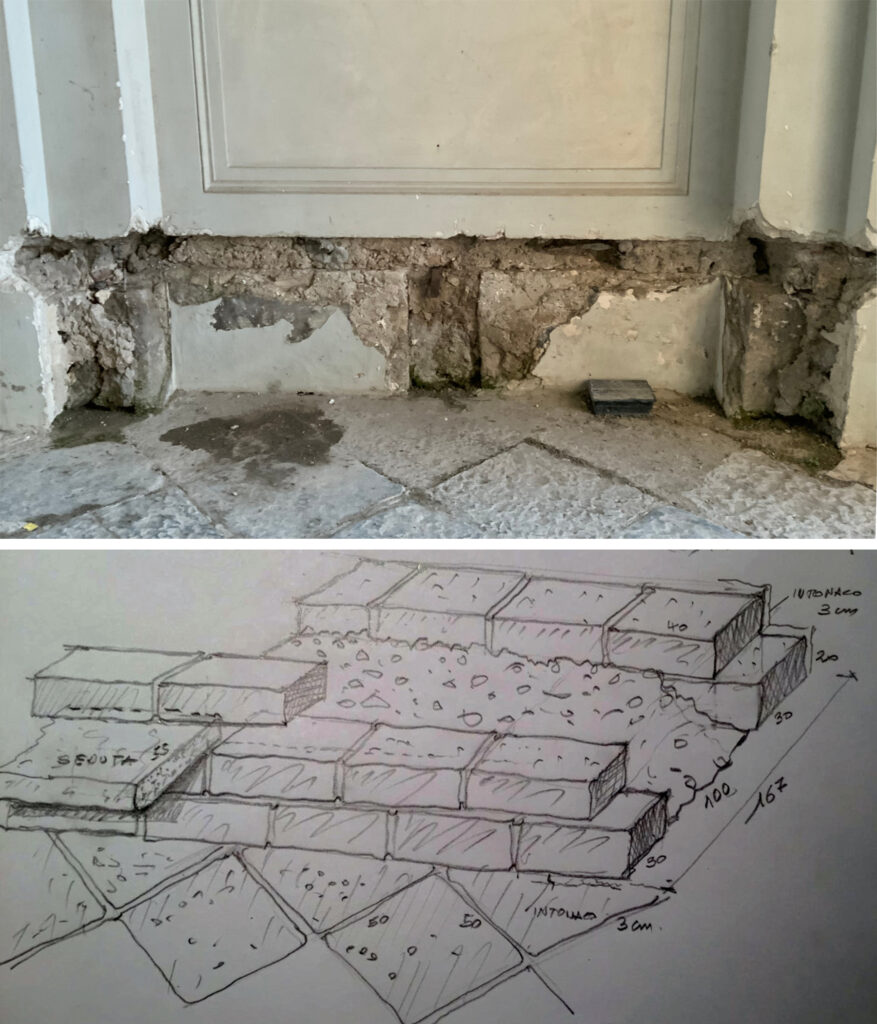 From the state of abandon to the restoration
After years of neglect and decay, the establishment of the "Real Sito di Carditello Foundation" set the starting point of the renovation of this extraordinary monument, which became part of the Cultural District of the Royal Sites and Bourbon Residences of Naples, which is planning actions towards its conservation, protection, and valorisation.
Within this framework of integrated renewal prospects for the Bourbon residences, the IDEHA project chose the site as one of its testing cases.
Research and management activities will be developed using innovative methodologies and technologies for the documentation, conservation, maintenance and valorisation of the site.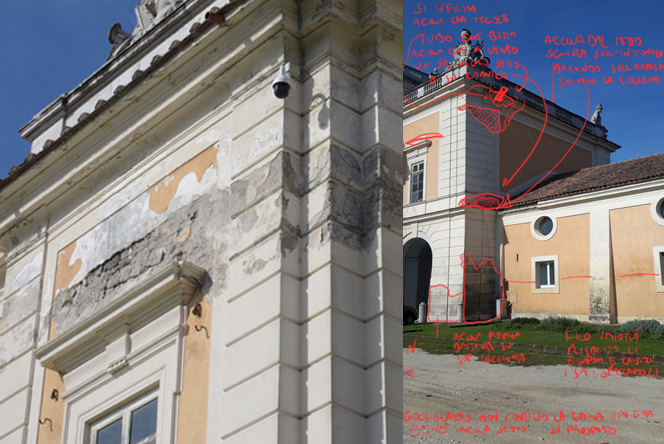 As one of the Italian Cultural Sites, the Real Sito di Carditello experiences conservation and sustainable management issues by no means negligible. The HBIM model appears to be the most promising support for managing the information on the building that gradually accumulates over time and for interactively connecting all data to a digital twin of the building, representative of its spatial, construction and material characteristics and of its state of conservation.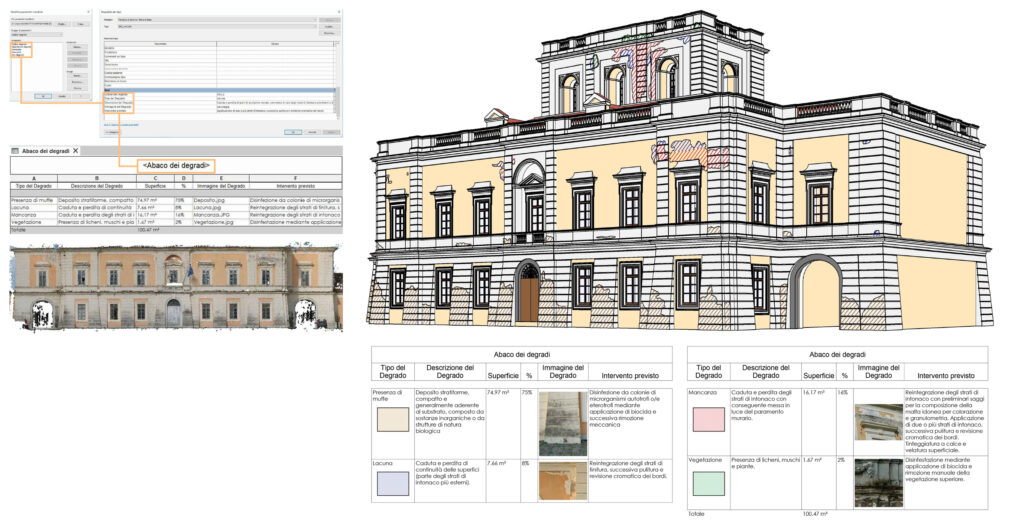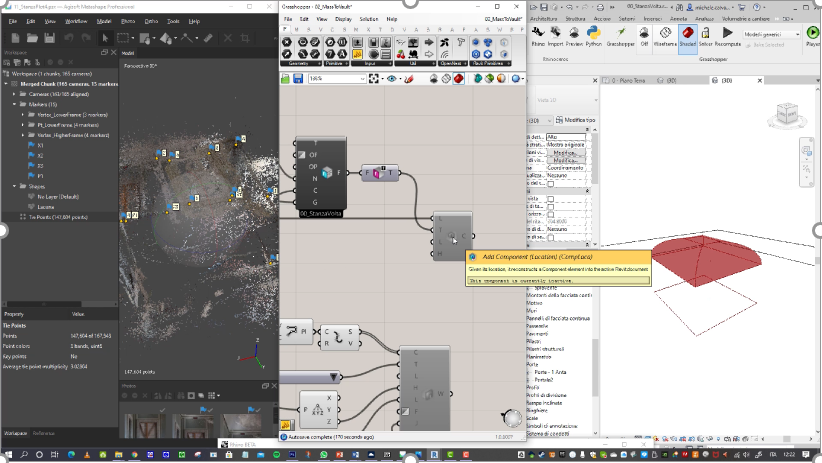 Much of this data and information are not directly compatible with the BIM standard; therefore, the project is developing specific management tools that will enable users of the proposed platform to retrieve information on building elements and spaces and to monitor the system of sensors installed in the building.
OR2
CNR group Elena Gigliarelli, Filippo Calcerano, Luciano Cessari, Letizia Martinelli, Michele Calvano, Stefano Cursi, Giuseppe Cacciaguerra, Samuele Barone, Gemma Colesanti, Crescenzo Violante, Vincenzo Di Fiore (ISPC), Rosa Ponterio (IPCF), Roberto Scopigno, Marco Callieri, Paolo Cignoni, (ISTI) 
Innovaway group Francesco Adinolfi, Dario Chianetta, Matteo Marchese, Davide Varriale
External collaborations Antonio Spagnuolo (EnerGreen), Serafina Cariglino, Leonardo Cinardi, Chiara Nugara (Master HBIM) 
Altri OR
Gruppo CNR:  Antonio Bertini, Paola Avallone, Immacolata Caruso, Tiziana Vitolo (ISMED)
Engineering S.p.A.: Nicola Mariniello, Luca bevilacqua, Dario Avallone